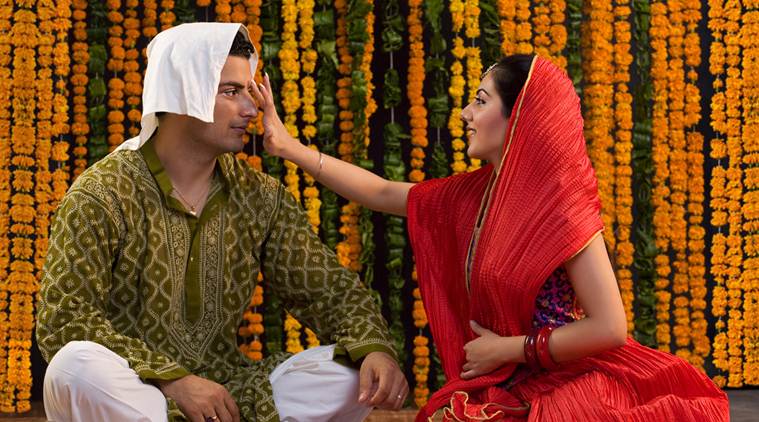 ReligiousKart wishing you and your family a very happy Diwali and Bhai Dooj . Pt. Gagan Shastri Ji telling here the complete procedure for Bhai Dooj Tika and Puja, with which you can fill love in your relationships and make them sweet than ever before.
Bhai Dooj Puja and Tika can be performed on date 01-11-2016(1st, November 2016 ).
Bhai Dooj will begin at 23:37 on 31st Oct 2016 and will end at 2nd Nov 2016.
Tika Muhurat is from 13:09 to 15:20 PM.
Essentials required for Bhai Dooj Puja and Tika is Akshat (Rice), Roli , Dry Coconut, Kalawa (Red Thread), Dry fruits and a glass of water.
Procedure For Pujan and Tika
Firstly, keep all the puja essentials mentioned above in a Thali
Put Tika of Roli and a little amount water on the forehead of brother and put Akshat on the Tilak.
Sprinkle some Akshat on brother's head it symbolizes sprinkling of blessing and happiness.
Now tie the k in brother's right hand it the promise of helping whenever required. It also symbolizes the pray to god for protecting her brother from all the troubles and miseries .
Now Place dry coconut, Mishri and dry fruits in brother's both hand. It symbolizes the pray to god for fulfilling all the needs of her brother.
Then if the Brother is younger than sister he should touch sister's feet and can offer money or present in her Thali.
Sister should bless her brother with love and pray for his health, wealth and prosperity.
Now stand up for Aarti.
Now do Aarti with your Thali by moving Thali in a circular clockwise manner.
After Aarti pour a small amount of the water from glass to either side of your brother this symbolizes to protect him from an evil eye.
The procedure can vary from region to region but the emotion of care and love is same everywhere. By using this manner of Pujan you can cover most of the rituals.