Ram Navami is the festival which marks the birth of Lord Rama, who is considered the seventh incarnation of Lord Vishnu.
Ram Navami is celebrated in almost all the parts of the country. Since the day falls on the ninth day of the Hindu lunar year, it is known as Chaitra Masa Suklapaksha Navami. The Chaitra Ram Navami 2019 is on Saturday i.e. 13th of April.
The devotees of Lord Rama either perform one-day fast or nine whole days fast. Ram Navami Pooja Vidhi starts with the offering to Lord Rama in the form of Prasad. People also chant various mantras and aartis. The vrat is believed in granting wealth, prosperity and health, facilitated by the blessings of Lord Rama.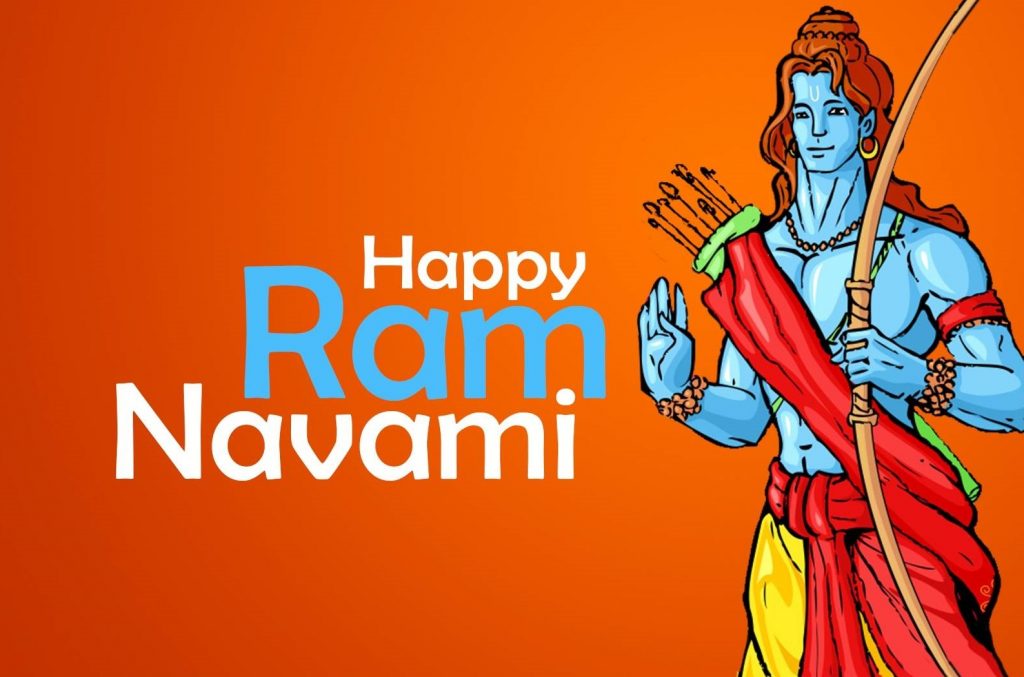 Ram Navami Pooja Vidhi is conducted as following:
Dhyanam: Meditation of Lord Rama takes place
Avahanam: Mantra is chanted in front of the idol
Asanam and Padya: Offered flowers and water to wash the feet of Lord Rama
Arghya and Achamaniyam: Offered water for abhishekam and sipping, respectively
Madhuparka: Offer honey and milk to Sri Rama
Snanam and Panchamrita Snana: Offer water and a mixture of honey, milk, curd, ghee and sugar, respectively
Vastra and Yajnopavita: Offer Moli as the new clothes of Rama and Yajnopavita to the idol
Gandha and Pushpani: Offer scent and flowers to Rama, respectively
Atha Angapuja: Worship the Gods who reside within the Lord Rama with flowers and scent, picked with the left hand and offered with the right hand to the idol
Dhupam and Deepam: Offer dhup and deep to the idol
Naivedya, Phalam and Tambulam: Offer naivedya, fruits and paan with betel nuts
Dakshina and Nirajan: Offer gift and perform Sri Rama aarti
The last step is mantra pushpanjali, pradakshina and kshamapana, wherein you circulate the aarti from left to right and seek for forgiveness from the idol for all the wrong-doings.
Image Source: 1